$2.99
Publisher:

Xplicit Press

Edition:

1

Available in:

Kindle, ePub

ISBN:

978-1-62327-069-8
Amazon Kindle
Google Play
B&N Nook
My Foolish Accountant is a BDSM Erotica short story – M/F. This erotica short story contains explicit content, erotic situations, graphic language and is suitable for readers 18 and over.
Ethan is a foolish although extremely sexy accountant. His books are never up to mark, but his looks certainly are. He's been given chance after chance to create books that are flawless, but Ethan still makes numerous mistakes. Camilla is Ethan's big-breasted boss that all the men in the company could only dream of. They all make jokes about playing with Camilla's big, bouncy melons, but none of them will ever get the opportunity to play with them like Ethan will.
The company's board of directors decide that Ethan is useless, a loss for the company that is costing them too much in expenses. They want him fired, but Camilla has other plans for Ethan's future. She may not be able to use him as a dependable accountant, but she can sure put those good looks to use. Camilla tells Ethan to meet with her in her office. If Ethan can't be a good accountant, he might as well become her sex slave.
Available on Kindle, Nook, Apple & Android Devices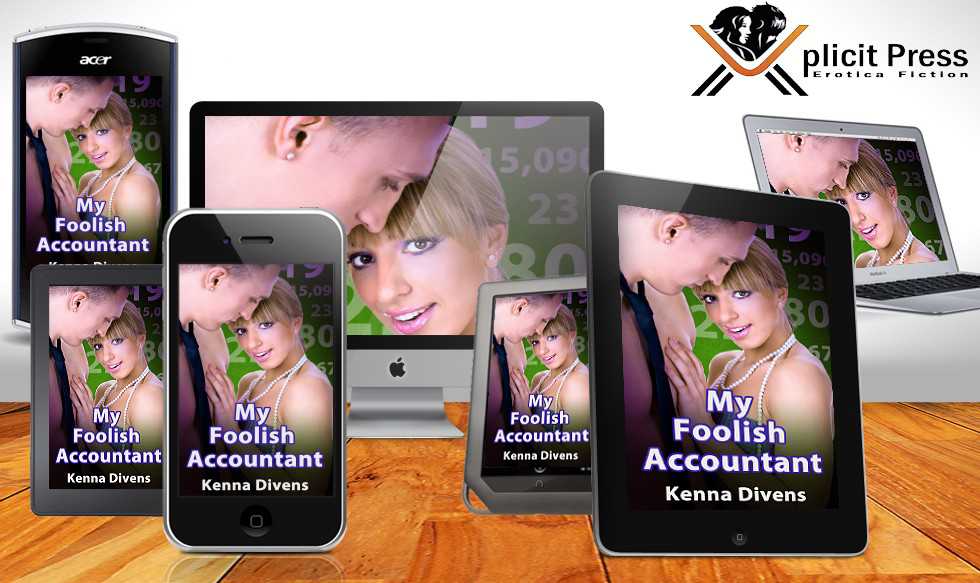 Purchase From Retailers Below:
Amazon Kindle
B&N Nook
Smashwords
Apple iBooks
Google Play
Kobo