$2.99
Publisher:

Xplicit Press

Edition:

1

Available in:

Kindle, ePub

ISBN:

978-1-62327-070-4
Amazon Kindle
Google Play
B&N Nook
Welcome To Hotel Octopus is a Couple's Erotica, Women's Erotica, Romance Erotica short story – M/F. This erotica short story contains explicit content, erotic situations, graphic language and is suitable for readers 18 and over.
What kind of hotel is called Hotel Octopus anyways? Chance and Hal are trying to figure just that out.
The couple is on the verge of a divorce; in fact, they're not even living together. When two mutual friends of theirs get married, they decide to put their differences aside and both attend. Chauvinistic Hal offers to give Chance a ride back home when her employer calls her into work for an emergency. Of course, Hals non-dependable vehicle breaks down in the middle of the arid desert in southeastern California, leaving the couple no other option other than to stay at the lone hotel named Hotel Octopus. Something is different about this hotel. The walls in every single room are covered in nude, sexually explicit paintings. The menu only has aphrodisiac foods and spirits. And the couple is surprised with a gift package in their room containing condoms, lubes, and other naughty novelties.
Chance and Hal are taken back by all of this. The last thing either wanted was to spend a romantic evening together. But with the aphrodisiacs kicking in and the romantic setting surrounding them, the couple finds that this hotel might just be what they needed all along.
Available on Kindle, Nook, Apple & Android Devices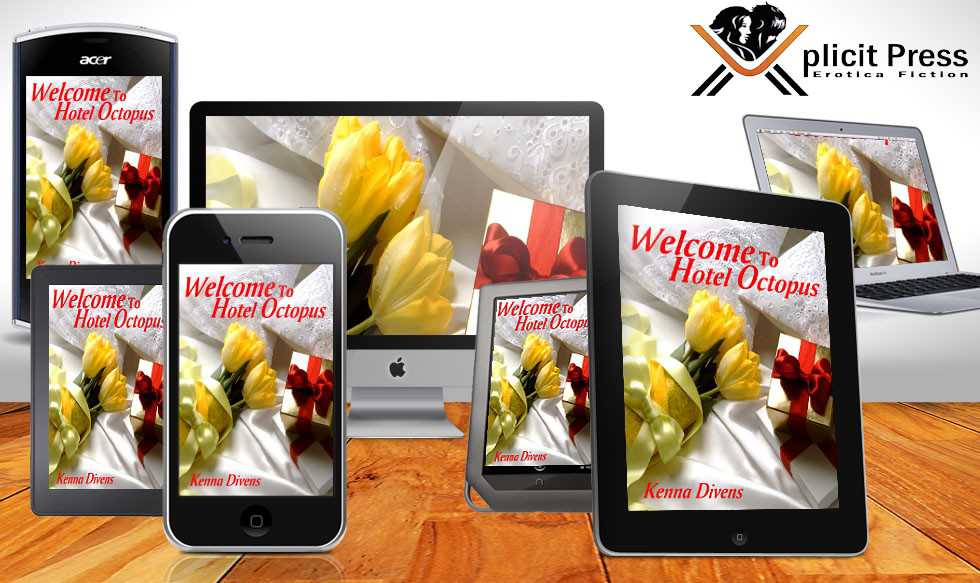 Purchase From Retailers Below:
Amazon Kindle
B&N Nook
Smashwords
Apple iBooks
Google Play
Kobo